The Freelance Directory and Freelance Finder are for solo freelancers and consultants based in the United States only.
Your freelancer/consultant listing will be approved within 1-3 business days if it meets the requirements mentioned above.
If you don't see a category for your freelance business, please let us know!
Address:
414 Yale Ave
Suite 1
Claremont, CA
91711
Short Business Description:
Devmatics builds fully-customized technology solutions to help your business succeed.
Long Business Description:
Devmatics builds fully-customized technology solutions to help your business succeed. Modern businesses run on technology. Making yours work for you by connecting and integrating your systems is essential to your success. At Devmatics, we solve your most complicated technological issues and allow you to focus on what matters. Whether it's integrating your existing systems to work together, designing systems and technology architecture, database design and optimization, or custom software development, we'll create a plan that's specific to your needs.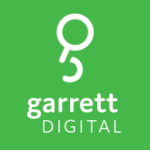 Address:
1510 Arcilla St
Austin TX
78741
Short Business Description:
Garrett Digital helps businesses improve their website clicks, leads, and revenue through strategic search engine optimization (SEO), search engine marketing, and web analytics consulting.
Long Business Description:
Garrett Nafzinger is an SEO consultant and founder of Garrett Digital based in Austin, Texas. Garrett helps organizations and businesses grow traffic, leads, and revenue through strategic SEO and search ads consulting. Garrett founded Garrett Digital in April 2017 because he knew he could provide exceptional service to his clients while helping them get more leads or sell more products or services to their customers.
Garrett spent 16-years at American Academy of Family Physicians. While at AAFP, Garrett implemented and managed SEO and website visibility programs for AAFP websites, https://www.aafp.org, https://familydoctor.org, and https://es.familydoctor.org which garner over 100 million visits per year.
Garrett developed SEO strategy and oversaw the implementation, including multiple website redesigns, rolling many sub-branded sites into the AAFP brand and worked on many website migrations between various web content management systems. He was also responsible for training 100+ staff from web developers to content strategists and copywriters on SEO and user experience best practices.
Garrett worked with esteemed primary care journals, American Family Physician and Family Practice Managementhelping the print publications expand their online reach. Garrett also worked on physician advocacy, family medicine news, and continuing medical education.
Garrett works well with technical and non-technical audiences. Garrett understands the core concepts of web development. He was a key player on Agile web development teams, providing SEO strategy and guidance as AAFP expanded its online presence via new web applications, web pages, and mobile apps.
Since starting Garrett Digital in April 2017, Garrett has worked with many e-commerce websites and platforms. Some of the platforms Garrett has worked with include Magento, NetSuite SuiteCommerce Advanced, and Shopify. Garrett manages paid search, SEO strategy, technical SEO and implementation for medium to enterprise businesses.
Garrett believes paid search plays an important part in organic search strategy because knowing which keywords and headlines drive conversions and leads for your business is a critical first step to knowing the topics you should optimize for in organic search.
Garrett Nafzinger on LinkedIn
Tools and Software Used
SEO Tools
Ahefs
BrightLocal
Conductor Searchlight (MVP Certified)
Google Search Console (formerly Google Webmaster Tools)
Keyword Keg
Moz Local
Moz Pro
Screaming Frog SEO Spider
Screaming Frog Log File Analyzer
SEMrush
SiteBulb
URLProfiler
Web Content Management & E-commerce Systems
Adobe Experience Manager (AEM / Day Communique)
Ingeniux CMS
Magento
Shopify
Umbraco CMS and Articulate
WordPress
NetSuite SuiteCommerce & SuiteCommerce Advanced
Web Analytics and Optimization Tools
Adobe Analytics (Omniture SiteCatalyst)
Adobe Search&Promote (Omniture Test & Target)
Google Analytics
Google Tag Manager
Search Engine Marketing and Pay-Per-Click
Google Ads (paid search and display ads)
Google AdWords Editor
Bing Ads
Short Business Description:
SF-based UI/UX Designer, with 15 years of experience. Let's talk about how I can help you in your next project, from websites and print collateral to native & web applications.
Long Business Description:
I'm a San Francisco-based agile UI/UX Designer, with 15 years of extensive experience in a variety of industries. I'm a strong communicator and great team player with devs, PMs, and other stakeholders. I've formed a few start-ups and I know what it's like to transform an idea into a shipped product: websites, native & web applications; all cross-device & cross-platform. Capabilities include:
- User Interface Design
- User Experience Design & Strategy
- Creative Strategy
- Art Direction
- Prototyping
- Social Strategy & Campaigns
- Brand Development